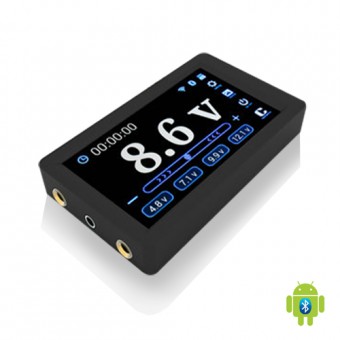 Omschrijving
COSMOS is our newest tattoo power supply, bringing you many features that you want from a power supply. With the added bonus of working on an android platform, it offers many features found on your smartphone or tablet! You can connect via bluetooth to your android phone/tablet or you can connect to WIFI directly. This allows you to create client files on your power supply of reference photos and display them on you bright LED screen while you work! Customize your the appearance of your display screen, touch toggle between presets, select manual or continuous footswitch. Each Cosmos supply comes with a very adjustable, vacuum suction stand that can be fixed in place and/or moved.
Android system
Touch screen
WiFi/Bluetooth
Connect 0-18V
Ram: 1GB
Rom: 8GB
4 presets
Manual/Cont. footswitch
Moveable stand
One year limited warranty
Beoordelingen (0)
Beoordeel
Note: HTML-code wordt niet vertaald!
Verder
Afbeeldingen (2)